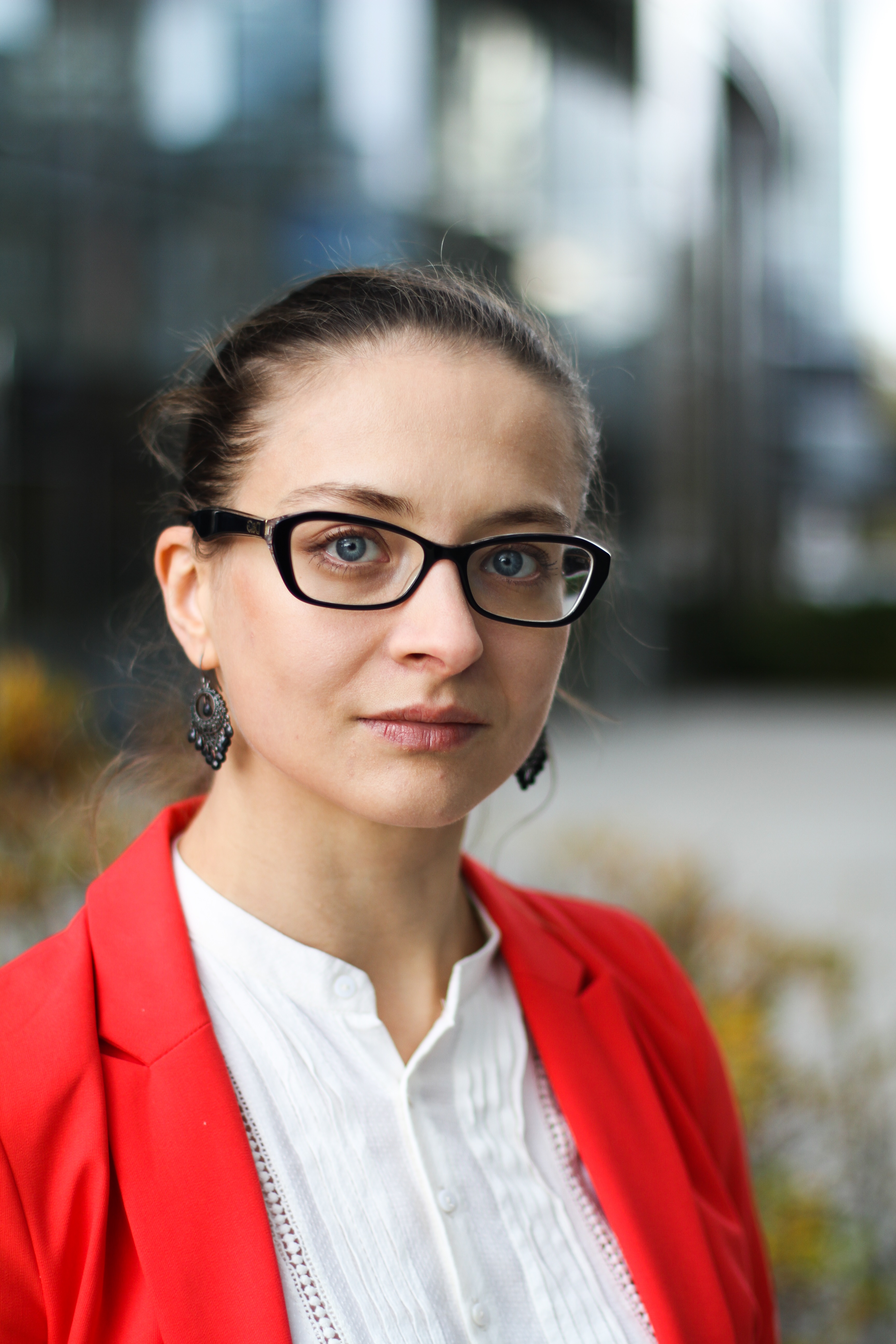 Anna Sołowiej
Anna Sołowiej, the founder of LEXTRA Translations is a sworn translator of English entered in the list of sworn translators maintained by the Minister of Justice under number TP/17/15.
Anna Sołowiej graduated from the Institute of English Studies at the University of Warsaw and was awarded the degree of Master of Arts. She is also a holder of MA degree in Spanish Philology of the Institute of Iberian and Ibero-American Studies at the University of Warsaw. Her extensive hands on experience in translation and interpreting was gained thanks to perennial cooperation with LTA Dopierała and partners Legal Office, as well as Legal Office of Robert Ofiara, advocate not to mention numerous other legal and notarial offices or financial institutions. Interdisciplinary Postgraduate Studies in Translation and Interpreting at the Institute of Applied Linguistics at the University of Warsaw provided her with solid knowledge of various aspects of legal translations and indispensable interpreting training.
For many years she worked as an English and Spanish teacher in Profi-Lingua language school which resulted in her gaining invaluable experience in teaching methodology. The results of her work have been much appreciated and currently she serves as teachers' team leader.
Countless workshops conducted for business Clients have resulted in a highly valued skill being the ability to identify and respond to the needs of professionals in diverse fields.
Translation skills doubled by the knowledge of legal subject matter and methodological experience allow Anna Sołowiej to conduct proficient workshops and trainings for legal professionals in the scope of legal English and translations of legal texts.